Another method of restorative dentistry, dental bonding is a treatment that involves reshaping and sculpting your teeth in order to improve their function and appearance. This process is minimally invasive and can be performed in just a single appointment. 
Also known as teeth bonding, dental bonding uses a special putty to repair minor imperfections in your smile including chipped or cracked teeth, stains, irregular gaps between your teeth. Dental bonding can also help adjust the size and length of your teeth. 
If you're looking for more information about receiving dental bonding near you, get in touch with our Fairview dental clinic today.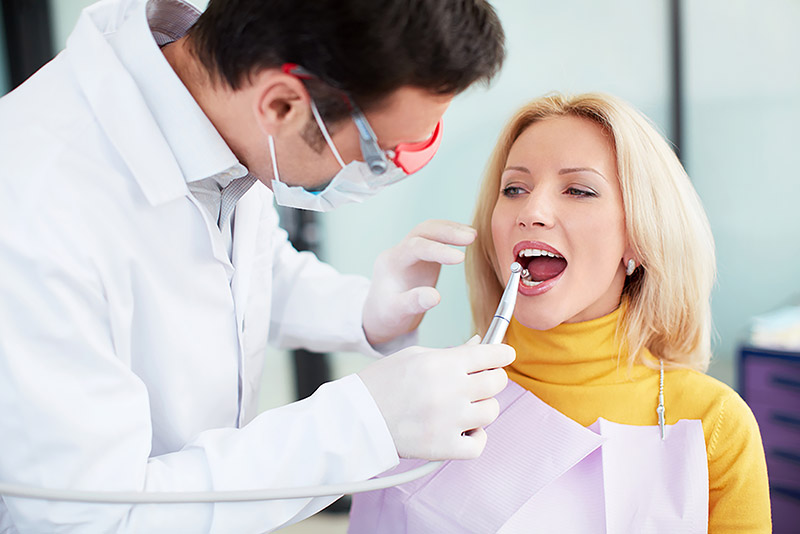 The Dental Bonding Process
Receiving dental bonding treatment at a dental clinic near you is a straightforward process. Typically, this treatment doesn't involve the use of anesthesia but, if you do require additional care, don't hesitate to let your dentist know.
When you come in, your dentist will first perform an oral examination and possibly take some dental x-rays. This is done so that they can develop a more detailed understanding of your specific case and what needs to be repaired. If they detect signs of plaque or decay, they'll clean it out before moving on with dental bonding treatment.
Next, the surface of your tooth will be roughened up. This is a small but important step as it allows the bonding substance to stick to your tooth better.
Your dentist will then match the color of the resin used in the bonding adhesive to the natural shade of your smile. After, the sculpting process will begin. They'll make sure that your teeth look and function how they're meant to. A special UV light is used to harden the bonding substance in place.
Finally, your dentist will make any last touches, and then, voila! A brand-new smile designed just for you!
Benefits of Receiving Dental Bonding Near You
First and foremost, dental bonding is a quick and easy process to receive. Although it's not a permanent solution, if you practice good oral hygiene, it can last up to ten years. Afterward, they may only require touch-ups here and there. 
Dental bonding is also affordable. You'll be getting a restorative and a cosmetic treatment wrapped up into one. 
Teeth that have received dental bonding are easy to care for; just brush and floss them as you regally would after each meal. However, your teeth are prone to cracks and chips, so it's best if you avoid eating ice and chewing on your nails. 
Are you looking for convenient dental bonding treatment? Our Fairview dental clinic is here to help you fall in love with your smile all over again. Give us a call or visit our website to get started today! We look forward to working with you!