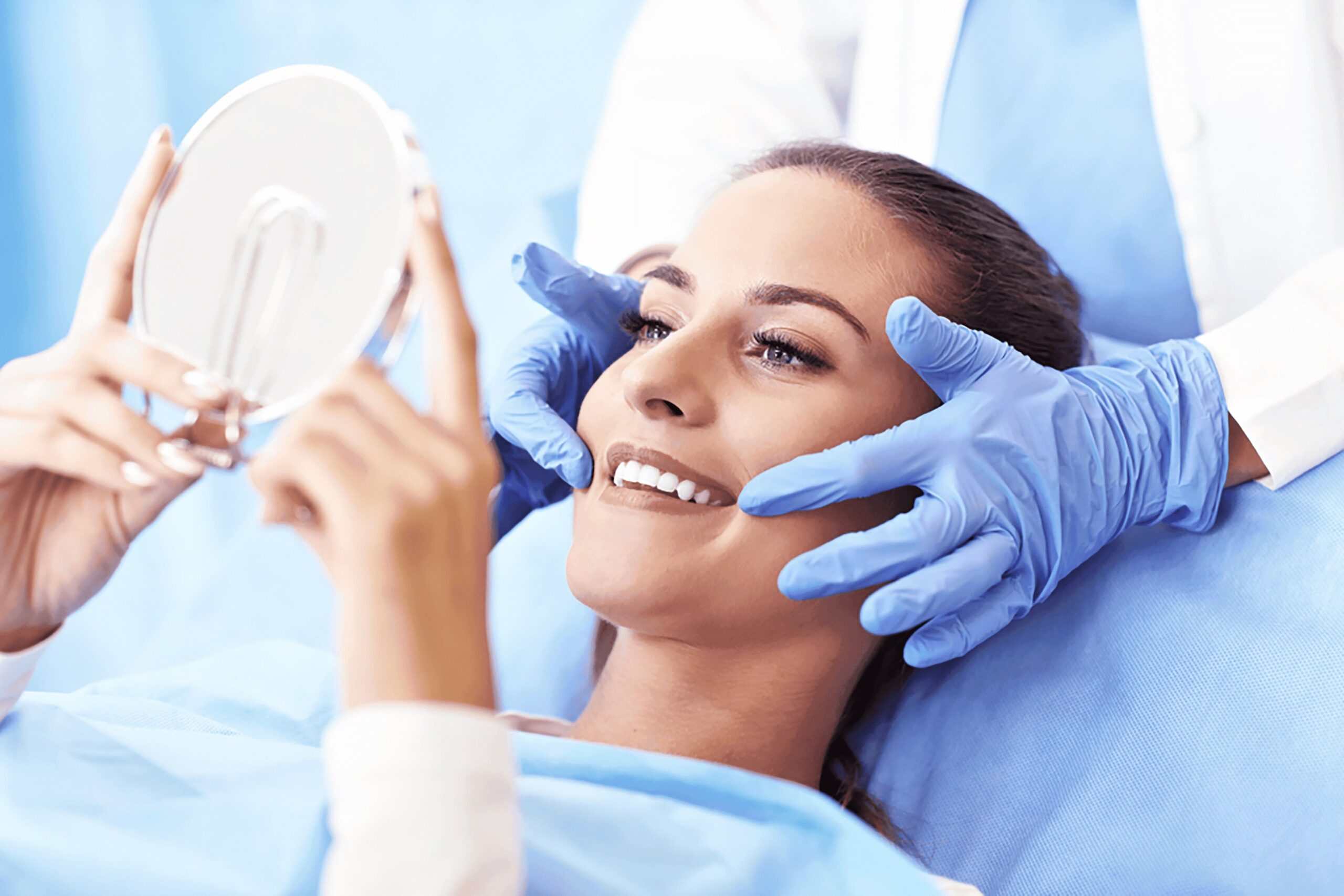 A smile makeover in Fairview is a comprehensive dental treatment that aims to improve the appearance of a person's smile through a combination of different cosmetic dentistry procedures. The specific procedures involved in a smile makeover depend on each individual's needs and smile goals.
At Fairview Dental Clinic, we strive to provide our patients with quality dental care. That is why we offer smile makeover consultations and cosmetic dental treatments to help you achieve the smile of your dreams.
Cosmetic dentistry offered in Fairview
Cosmetic dental care is a type of dentistry that focuses on improving the appearance of a person's teeth, gums, and overall smile. Cosmetic dental treatments are elective, meaning they are not medically necessary. Instead, they are performed by our dental team to enhance a patient's smile aesthetics.
What Might Be Included in a Smile Makeover?
The specific procedures involved in a smile makeover depend on each individual's needs, but some common treatments include
Teeth Whitening:

A teeth whitening treatment is a common cosmetic dental treatment involved in a smile makeover. It helps to remove stains and discoloration, resulting in a brighter and more youthful smile.

Dental Veneers:

Dental veneers are thin shells of porcelain or composite resin placed on the teeth' front surface to improve their appearance. Veneers can correct a variety of dental issues, such as chipped, stained, or misshapen teeth.

Orthodontic Treatment:

Orthodontic treatments, such as braces or clear aligners, can help correct crooked or misaligned teeth, improving the smile's appearance.

Dental Crowns:

Dental crowns are tooth-shaped caps that cover the entire tooth, improving its appearance and function. Crowns are often used to restore damaged or decayed teeth.

Dental Implants:

Dental implants are artificial tooth roots placed into the jawbone to replace missing teeth. Implants can help restore the appearance and functions of a patient's smile.
What can cosmetic dentistry in Fairview procedures do for your smile?
Cosmetic dental procedures are a range of treatments that aim to improve the appearance of a person's teeth and smile.
A smile makeover in Fairview is a customized treatment plan tailored to each individual's unique needs and goals. It can help improve the smile's appearance, boost self-confidence, and enhance overall oral health.
Our Fairview cosmetic dentists will evaluate your oral health and discuss your smile concerns and goals. A dentist near you will create a personalized treatment plan outlining the specific procedures and expected timeline.
The duration of a smile makeover treatment with a dentist near you can vary greatly depending on the specific procedures involved, the complexity of the case, and the patient's individual needs and goals. In general, a smile makeover can take anywhere from a few weeks to several months to complete. Consult our dental office about our cosmetic dentistry treatments today.
Schedule your dental appointments in Fairview
If you are looking for a smile makeover in Fairview, many cosmetic dental procedures can help improve the appearance of your teeth and smile. At Fairview Dental Clinic, our cosmetic dentists will assess your dental health, listen to your concerns, and recommend a personalized treatment plan to help you achieve your desired smile.
Contact us today to schedule a consultation to achieve your dream smile!
FAQS
Do cosmetic teeth whitening work?
Cosmetic teeth whitening can effectively remove stains and discoloration from the teeth and brighten your smile. There are many different teeth whitening treatments available, including over-the-counter products like whitening toothpaste, strips, and gels, as well as professional treatments that are performed by a dentist near you.
Why do you need a cosmetic dentist near you?
Having a cosmetic dentist near you can be beneficial for a number of reasons, including convenience, personalized dental care, access to the latest technology, emergency services, and follow-up care. Having a cosmetic dentist near you can make it easier to achieve your dental goals and maintain a healthy, beautiful smile.
What does a cosmetic dentist do?
Cosmetic dentists specialize in improving the aesthetic appearance of a patient's teeth, gums and smile. Our Fairview dentists perform a wide range of cosmetic dental procedures that can help you enhance the aesthetic appeal of the teeth, improve their functionality, and boost your confidence.